"Learn to do right! Seek justice, encourage the oppressed. Defend the cause of the fatherless, plead the case of the widow." Isaiah 1:17
Here are some helpful links to a variety of sites where you can find information about some amazing ministries. Please feel free to email me (Casey) at
loveandtots3@gmail.com
if you have any questions about these ministries or would like to talk about adoption! Jeff and I both want to share the knowledge we have gained during our adoption process with other families and to encourage families who are in the middle of the process!
Ministries for orphans, at risk children, and families in need: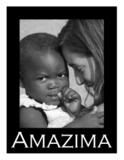 Raleigh's Place - Clanton, AL
Home for foster and adoptive children in Central Alabama. Vision for summer camp and mentoring program for foster kids.

 
Adoption support/fundraising
http://www.coveredandsharing.blogspot.com/
http://www.abbafund.org/
http://www.showhope.org/
http://www.147millionorphans.com/
http://www.lifesongfororphans.com/
Adoption Information and Agencies
http://www.holtinternational.org/
http://www.lifelineadoption.org/
http://www.awaa.org/
http://www.villahope.org/
www.dhr.state.al.us/page.asp?pageid=306